Web site redesign, development and strategy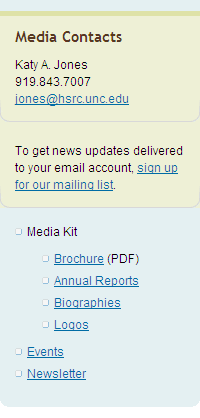 Provided:
visual/UI redesign
XHTML development
CSS development
accessibility development
information architecture development
maintenance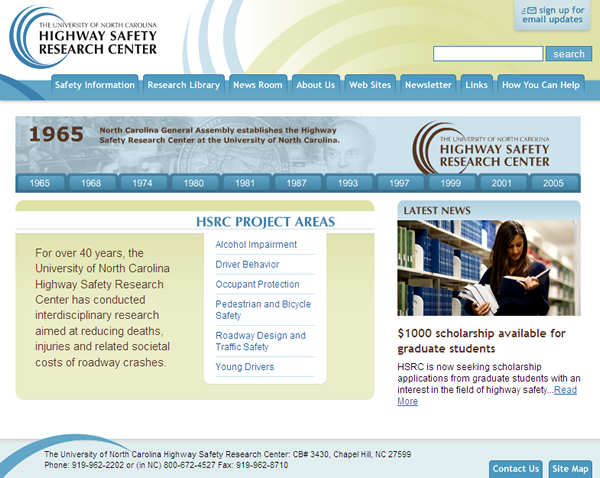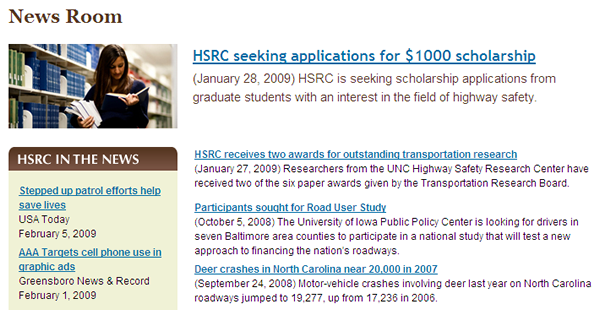 In 2006, the UNC Highway Safety Research Center (HSRC) web site was suffering from an outdated design and content. The existing navigation no longer worked for the site's evolving content, and had left lots of content misplaced and forgotten about.
I worked with a team to completely restructure and redesign the HSRC web site. I helped develop new information architecture, created the visual design, and built the XHTML and CSS for the templates and most of the content pages. I built the site using a fluid/liquid layout to ensure it would look good and work well for users with a wide range of window sizes.
In 2007, the site won an Outstanding Website Award from the Web Marketing Association.